HoduYoz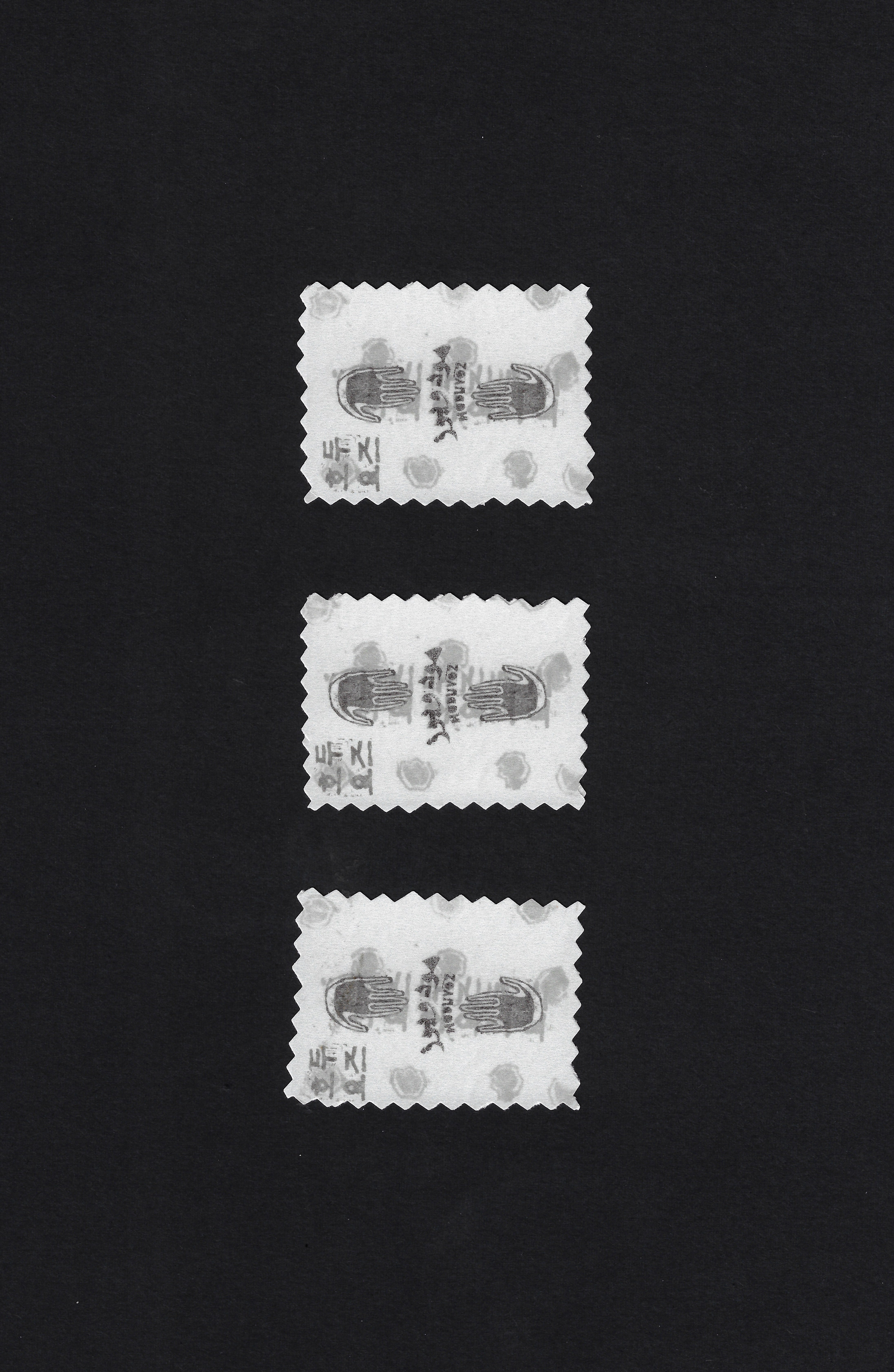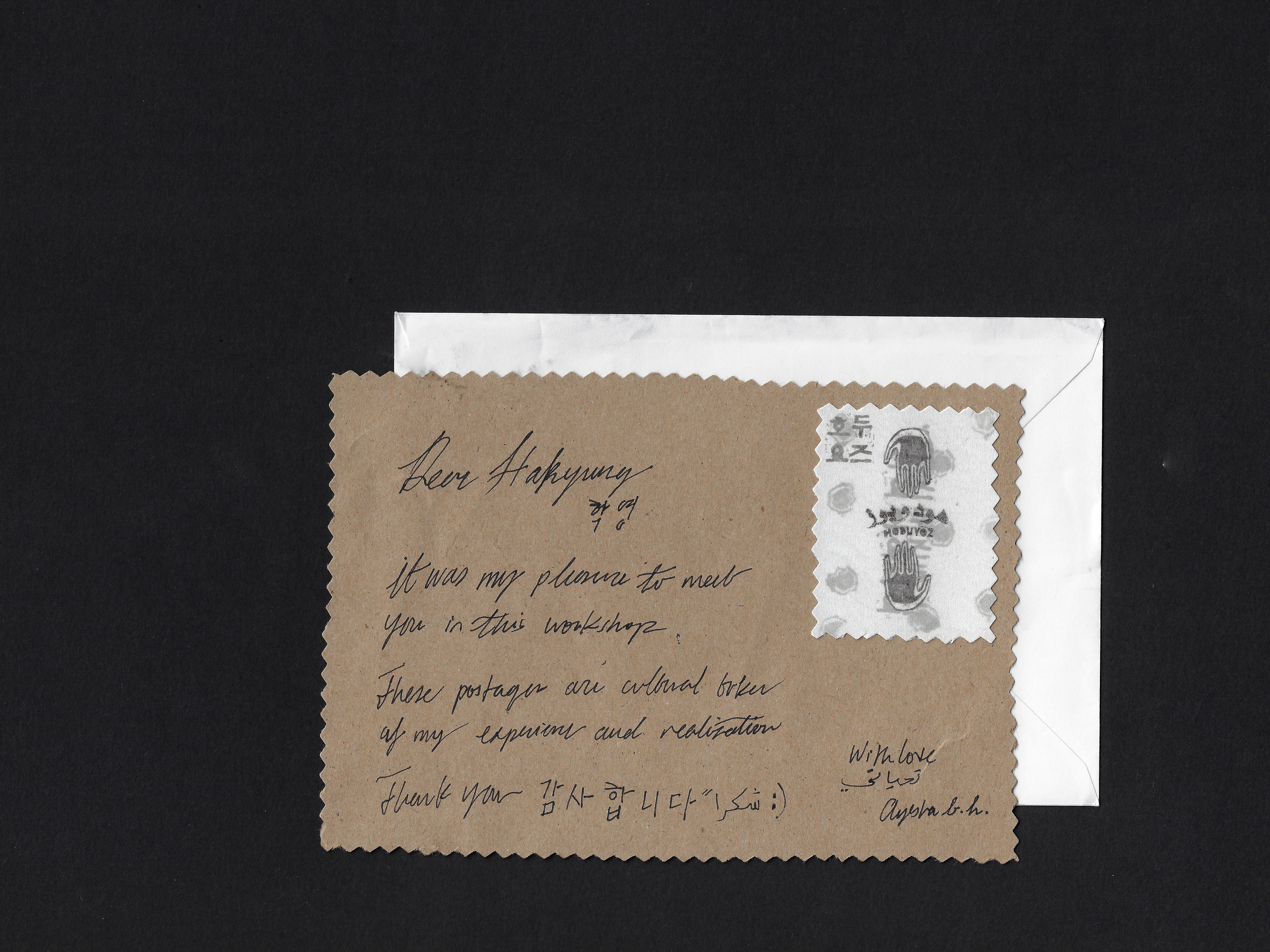 Food
Hodugwaja (Korean walnut cake)

Location
Rest areas, South Korea



HoduYoz is a linguistic connection between the Arabic and Korean languages. It is divided into Hod (excusing oneself before entering a house), u (and), and Yoz (walnut), in the Emirati dialect. It is inspired by the name of Hodugwaja, a Korean walnut cake, which is the food chosen by my partner, Hakyung.

During one of our virtual meetings, we spoke about henna as a traditional component of Eid celebration. I created a correlation between the colors of henna and flavors of Hodugwaja, for example, brown henna is a classic color similar to the classic red bean paste Hodugwaja, while white henna is considered more artificial, similar to the less popular custard filled Hodugwaja. Henna and Hodugwaja are associated with nostalgic memories for both of us. Initially disliking the physical feeling of them at a very young age, then growing up to enjoy them as adults.

I designed this postage stamp as an cultural token of my reflection, realization, and understanding of Hodugwaja. Creating an analogy of sending a letter with postage stamps while contemplating concepts through food and nostalgic memories as a full package of our experience through this workshop. This postage stamp could be developed into a brand introducing Hodugwaja to the UAE and its residents with an Emirati twist.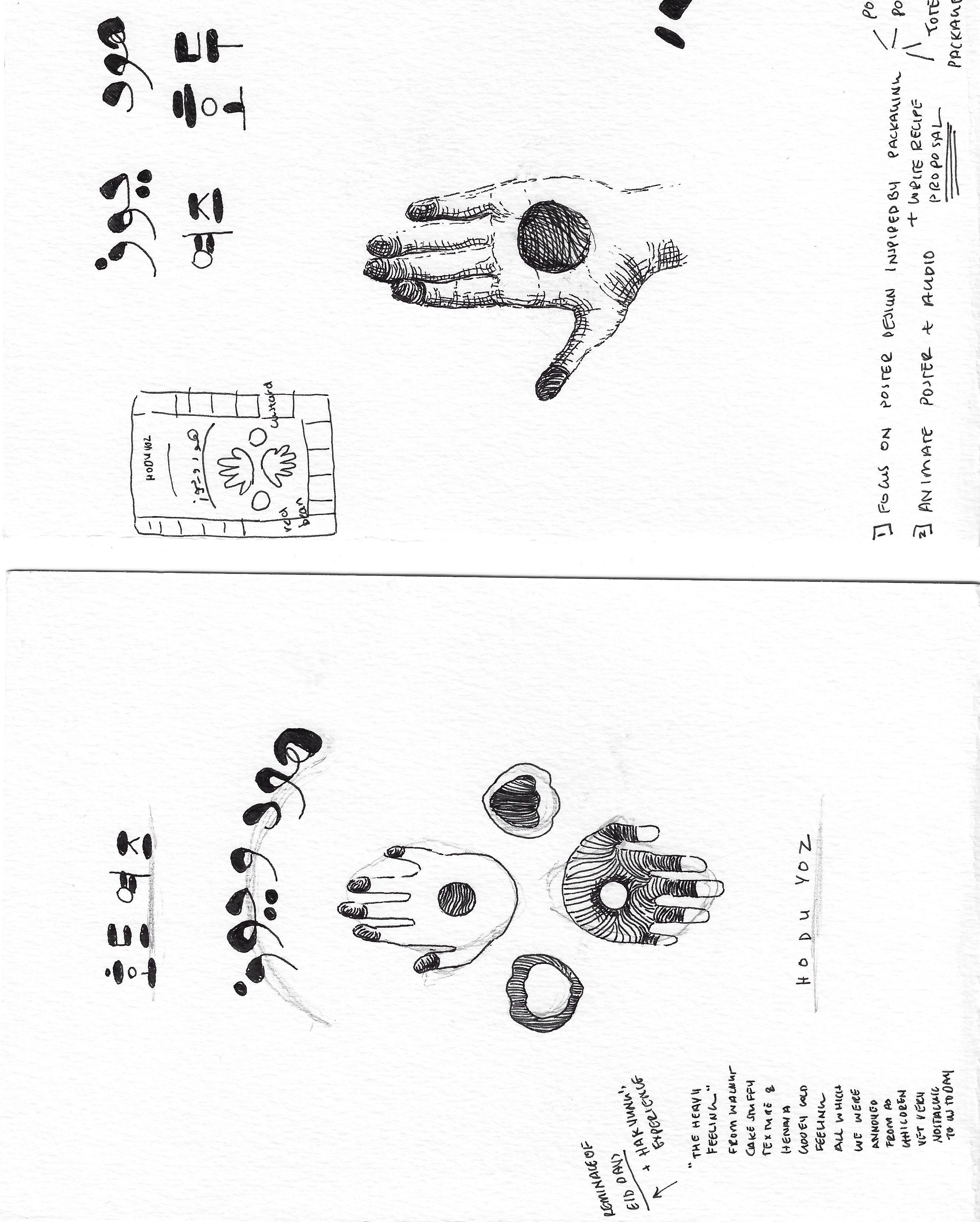 HoduYoz notebook sketches
Postage stamp iterations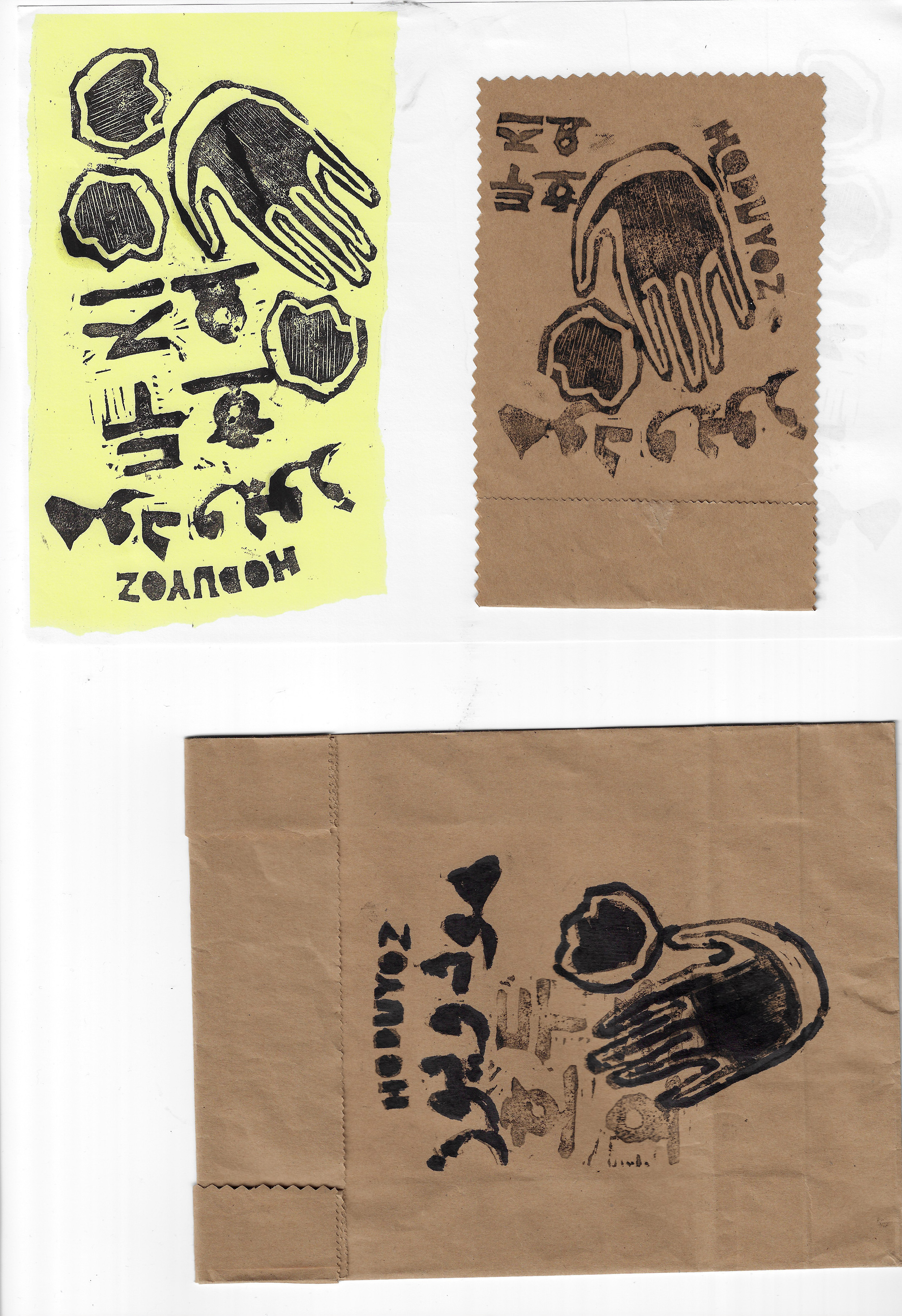 Process work


---
Ayesha Bin Haider
As a designer, Ayesha is deeply rooted and inspired by her culture and daily surroundings. She enjoys exploring and hunting for materials and daily objects. She describes her design aesthetic as an organized mess, creating a juxtaposition between two worlds, one based on intuition and the other on observation.